Boca Raton Realtors, Ocean Walk East Inc – Specializing in Residential, Commercial and Business Properties
ALL financing available Conventional, FHA, Sub Prime, Hard Money, Creative Financing, Call us for a free consultation and pre qualifying letter
Boca Raton Realtors, Ocean Walk East, Inc. is committed to delivering extraordinary home buying & selling services to south Florida. We are a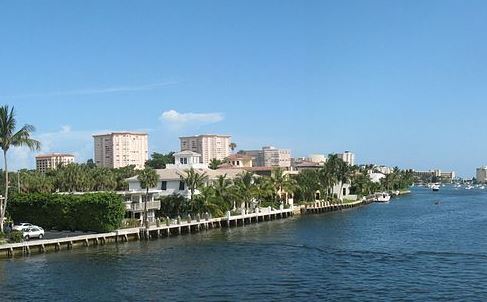 full-service residential & commercial real estate company. We are equipped
with local knowledge & superior real estate tools to help you sell your current home & buy the home of your dreams! We offer professional assistance to all
of our clients.
We are a Leading South Florida Realtor Team
Ocean Walk East, Inc. is south Florida's premiere real estate company. We are committed to delivering the finest home buying and selling experience. Ocean Walk East is committed to always providing the ultimate level of service & expertise for Palm Beach County, Broward County & Miami-Dade County.
Our excellent reputation in the industry & referrals from existing clients are the
foundation upon which our company is built. We offer our clients professional assistance with regular sales, short sales, foreclosures, bank-owned, seasonal
rentals, luxury homes, beach homes, waterfront properties, vacant land,
property management, corporate relocations, referral services, mortgage, title
& insurance services.
Call us today to speak with one of our highly kowledgeable loan officers about our no income verification reserve program
We are Boca Ratons #1 Realty agency specializing in residential and commercial real estate. Located in Boca Raton, we are the local experts on all things real estate.
Our Realtors can help you locate the perfect home and we are are also a full service mortgage lending company, so we can assist you with all your financing needs. We have helped many homebuyers in the past so you can be confident our real estate experts can help you obtain the property and financing you need. if you are looking to buy a home or commercial property in south florida, contact a boca raton realtor to suggest a home or commercial property that meets your needs. We have helped many people find and finance the properties they wanted for more than 35 years. We look forward to working with you .
Ocean Walk East Inc is dedicated to helping you purchase the home of your dreams. We service Boca Raton, West Palm Beach, Jupiter, Wellington, Boynton Beach , Delray Beach, Palm Beach Gardens, Palm Beach, Belle Glade, Lake Worth, West Boca Raton, and surrounding areas.