Robert M. Neadel
Licensed Real Estate Broker since 1975 and opened Ocean Walk East in 1980.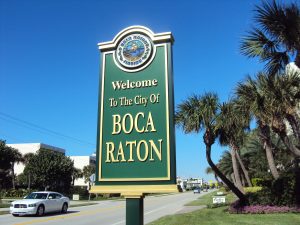 With over forty years of experience, Robert goes above and beyond expectations
to assist in the buying or selling of your home, as quickly and painlessly as possible.
Contact Robert today for all your real estate and mortgage needs. Robert has also
been a mortgage broker for almost 40 years also, so no need to go elsewhere!
Carmen E. Sanchez
Carmen is a license real estate associate and has been in the real estate and mortgage
industry for ten years. She is a South American Liason for real estate, investments,
residential and commerical properties. With a great deal of local knowledge, experience
and willingness to help, Carmen is the perfect fit in your selling/buying property needs.
Finding a great real estate agent is tough. Finding one in South Florida can be even tougher. Real Estate agents in the area have to be knowledgeable about the area, and be able to connect clients with the best mortgage lenders to provide the perfect loan for their home buying needs. Lord Mortgage & Loan has a large network of the best mortgage lenders in the area, and we would love to help you find a real estate agent in the area that best fits your needs.